Learn how to respect and stay safe (and legally compliant) in an environment of hot liquids under high pressure. In a brewery or distillery potential danger is everywhere. To avoid accidents learn the levels of safety and what proactive steps need to be addressed to protect staff and others.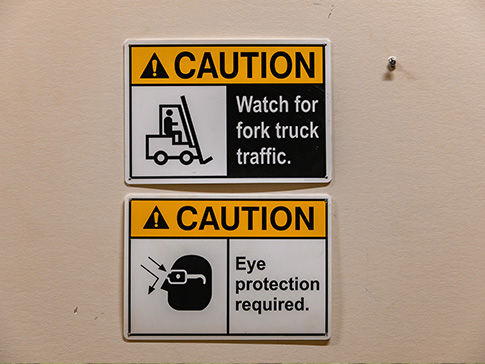 Tour an operating brewery and apply what you know to how the brewhouse system is set up by layout function and equipment. Learn how large scale production works from the mill room through packaging of final product. How fluids are controlled and how to set up a glycol system..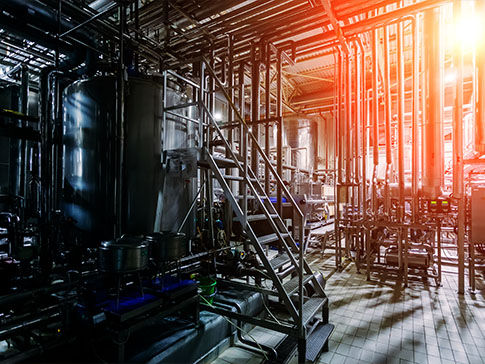 Learn the proper equipment and standards from our expert instructor in this too-often overlooked system of product delivery. The fundamentals of draft systems make you more money and make your customers happier. Topics such as FOB controls and which type draft system is the optimum for your taproom as well as, how to clean and maintain lines.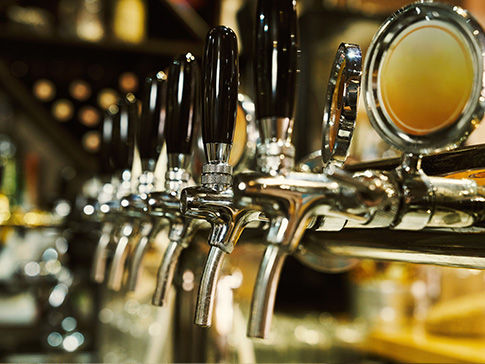 Engineering and Fluid Dynamics
Brewing and distilling equipment utilizes fluid dynamics, fluid and gases under heat and pressure, pipes, pumps, motion and physics. You will learn the fundamentals and details to understand what is happening inside the vessels, pipes, pumps, clamps, and hoses.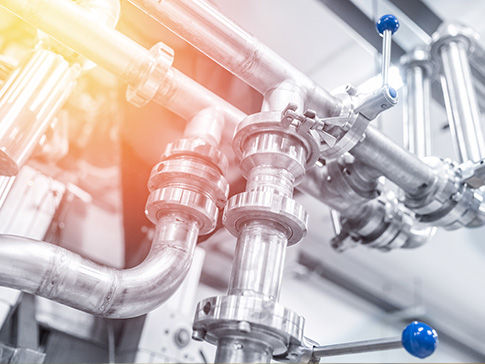 OSHA-Approved Forklift Training
The ability to safely and legally operate a fork lift and other moving equipment is standard procedure and requirement in this industry. This class gets you competent, compliant and more easily hirable by learning this valuable skill operating a fork lift under certified instruction and guidance.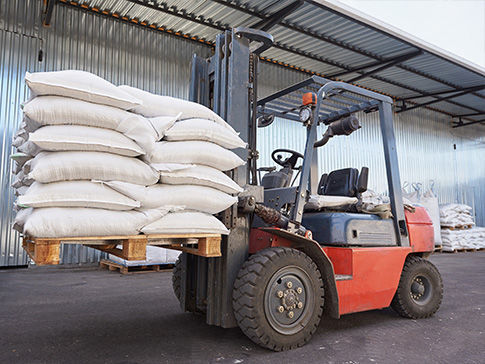 Sanitation and Quality Control
A brewer and distiller spend most of their time cleaning: FACT! What is a sanitizer? What sanitizers are best? How do you use the sanitizer? What does "CIP" mean? You will explore this vital quality control measure and many others.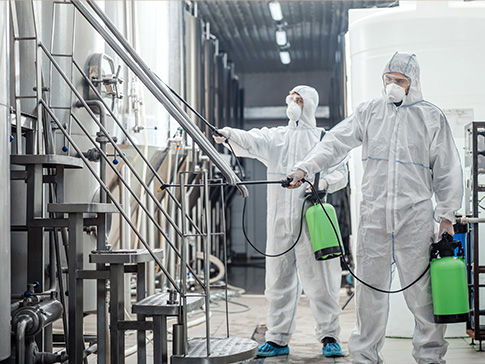 This is an introductory overview to the process, layout and function of a brewhouse. What each kettle is called and how it is utilized in the brewing process.
The more chemistry you know, the better brewer and distiller you will be…" FACT!". Whether you have majored in chemistry or microbiology or are a beginner and have a hard time spelling the word, we will get you started on the correct pathway to understanding the fundamental chemistry behind brewing and distilling. From the atomic and molecular level to the pathways of yeast metabolism to how esters, , acetates, phenols and diacetyl are formed.
Cellaring | Yeast & Fermentation
Cellaring begins "after the heat exchanger." Discover the equipment, oxygenation techniques and function, yeast pitching strategies, whirlpooling, filtration, carbonation and taking care of the fermentation process. Many entry-level positions begin with this valuable and essential information and skills.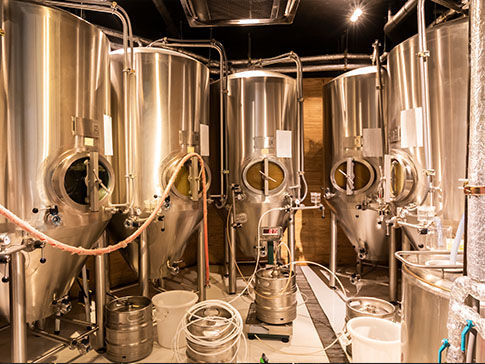 Flavor Production/Off Flavors
Desirable beer and spirit flavors arise from a variety of chemical sources that occur throughout the brewing process, as do unwanted off-flavors. These chemical compounds can define a beer style or create an undrinkable beverage. You will be learn through sensory practice to identify – smell, taste, even see and feel – what is supposed to be there and what is not—and,… how to repeat it or correct it. This course is vital to quality and consistent product.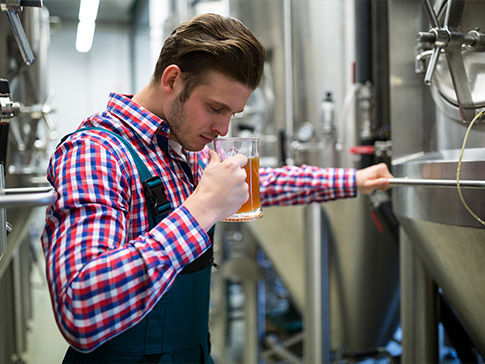 When your product is ready for your consumer, what will be the method of delivery, cans or bottles. If bottles, what types of glass? If cans, what size(s) and packaging configuration? In a competitive marketplace and on a crowded retail shelf what are my choices that will promote my brand, product, and appeal to the consumer? What type of packaging will I need to consider for each marketplace touchpoint from a primary to secondary or tertiary packaging consideration?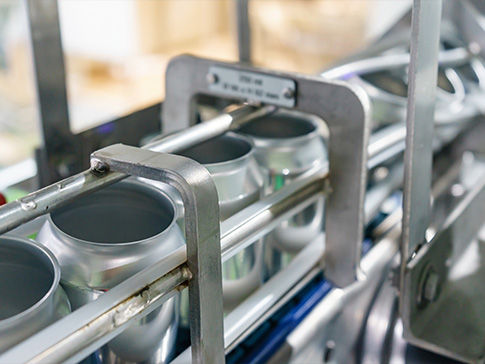 Wort Production & Mashing
Wort: the final goal of brewing; the "sugar water" that takes the correct raw materials, water profile, equipment, temperature and pH so yeast can perform their magic. Discover the enzymes that are 'in charge' of this labor-intensive process and how to best ensure they perform to their utmost potential.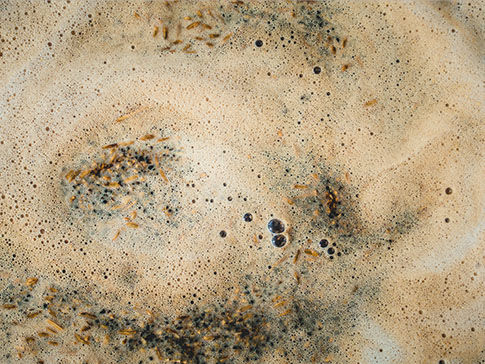 "Brewers are yeast farmers and care givers." Learn that the function of the yeast is not to just produce ethanol and carbon dioxide, but also is essential in determining the style and flavor attributes of beer. In other words, yeast selection is vital to your beer. Learn how and which of the hundreds of yeast varieties to use based on their properties and effect on the final product. How do I keep the yeast healthy and happy so they produce the best quality and most consistent product possible? Learn how to store and re-pitch yeast and how many times you can do that before the yeast is no longer viable?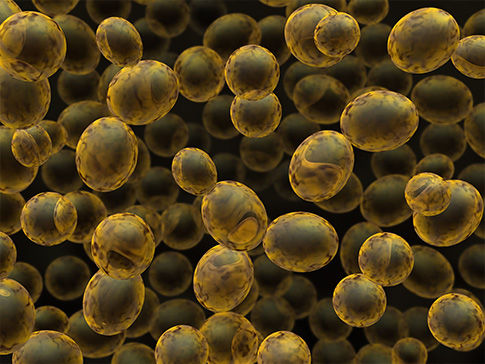 Brewing Business 1 | Principles
Are you planning to one day open your own brewery or distillery? What instruments do you need in order to attain financing for equipment, property, etc.? What are the necessary elements you need to research and include when building out your business plan? We will go over all the basics you need to start building out your own business plan and pro forma.
Brewing Business 2 | Business Plan
OK, now you get to present your business plan to the class. Using what you've learned in the Brewing Business class. You get to engage classmates with your vision for your business. You will be expected to write a business plan to turn in and create a slide deck for your in class presentation.
Now we review examples of résumés and go over what to include in your résumé. We will also, cover interview techniques and what to do and not do in an interview. You've done the difficult work now let it help you get started in the career you are certified for.
Distilling 1 | Distilling Equipment
Distilling Equipment
There are different types of distilling equipment: pot stills, column stills and hybrids. What are the advantages of each? Are we making whiskey or gin, vodka or tequila, rum or cordials?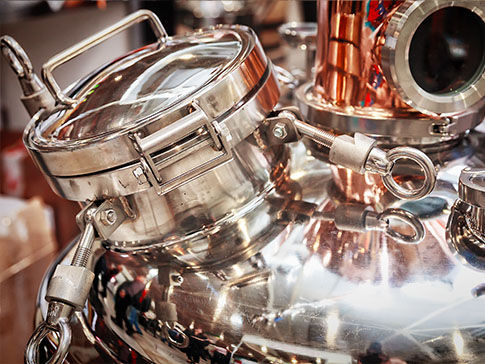 Distilling 1 | Distilling Process
When does making beer end and producing spirits begin? What is the Ethanol-Water-Equilibrium Curve and how to use it properly? Learn how to determine and to taste difference between the heads from hearts from tails that occur during distillation. And, of course, it's all about chemistry.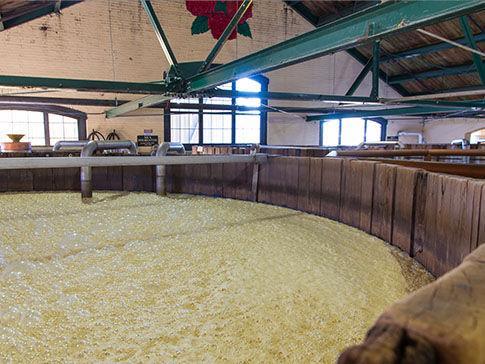 Distilling 1 | Regulatory Considerations
Regulatory considerations
mean it is not easy to start a distillery. Discover what it takes from the federal, state, and local governmental agencies to legally distill spirits. Our instructors have "been there and are doing that."
My label says this vodka is "90 proof". What does that even mean? Learn how to get your product there accurately and stay in the federal government's good graces.
Distilling 2 | Standards of Identity
Discover what legally is whiskey (or whisky) or vodka or grain neutral spirits or rum. When can I call it: "gin"? Operating a distillery and marketing your products depend on being able to produce products that meet and conform to the Standards of Identity.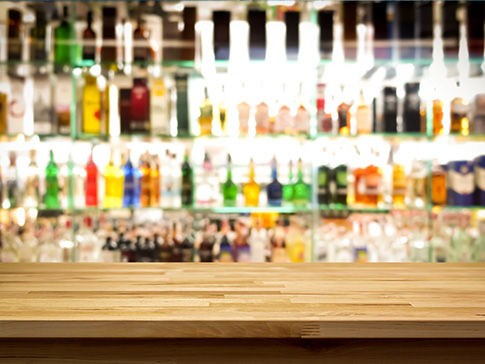 From barrel aging to bottling using the most modern methods, you need to know how to get your product to your consumer in the best method and most efficient way possible. We also cover how the strict rules of the "three tier" system of distribution affect how your product gets from the distillery to the retailer to the end customer.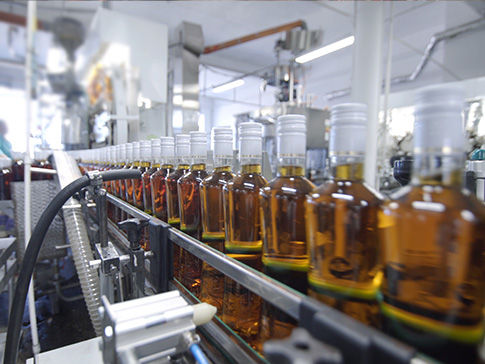 Distilling 3 | Spirit Aging
How long and how do I age my spirit? You will learn the chemistry, philosophy and techniques to generate the best spirit after proper proofing.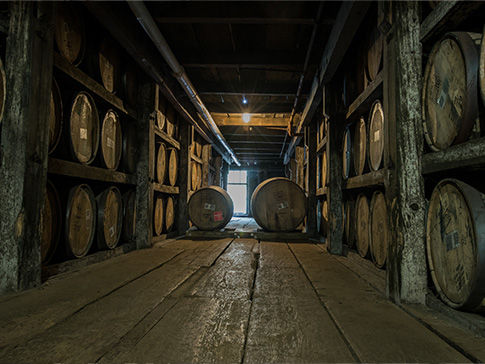 What can be done to enhance the flavor after fermentation or conditioning? Start by learning the anatomy of barrel types and the cooperage processes that produce them. What type of barrel wood, what level of charring and what chemical compounds are combining to define my product? What beers are best suited for wood aging? This class explores this exciting trend in brewing and distilling.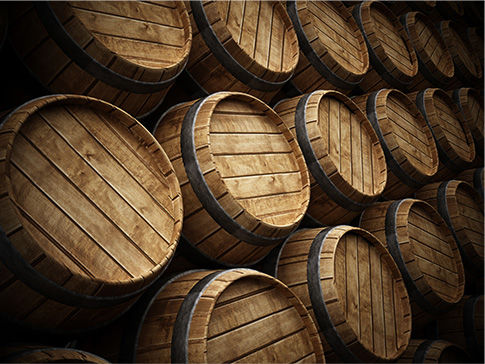 Just like creating our own recipes after gaining and understanding of the definition water profiles give our final product. We are going to add some knowledge, time, barrel attributes and serendipity to compose our own unique barrel aged recipe.
What is the difference between a porter and a stout; a West Coast IPA a New England IPA? How alike are black lagers and milk stouts? Let's research this by smelling, tasting and critiquing…anyone say, "I'll have another sample, please."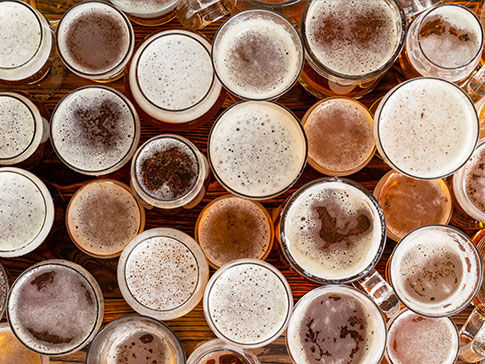 Cider/Mead/Seltzer Making
One of the fastest-growing segments of the beverage industry is one of the oldest: alcoholic beverage based on apples. How does the cider making process differ from beer brewing? How are they similar? We have some of the most progressive hard cider makers instructing this class. Let's make some cider!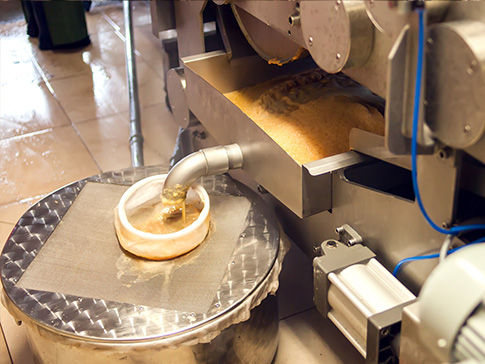 History of Brewing and Distilling
The history of alcohol production and consumption has been an integral and interesting aspect of human history. From a happy Mesopotamian accident to the major form of currency; from wars, to purity laws; from being considered illegal and immoral to becoming an driver for American economic growth and community revitalization, alcoholic beverages have never been dull. Learn from the rich and colorful past of fermentation to enhance your brewing future.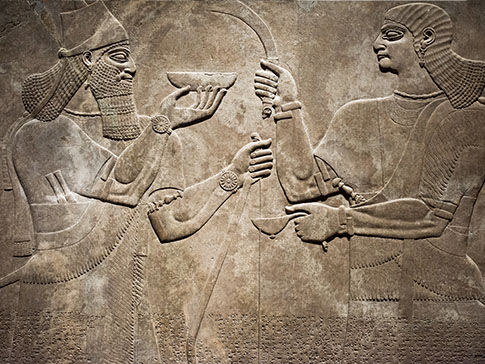 Brewhouse contaminants are everywhere and just waiting to ruin your beer and your day. Learn what these microbes are all about and how to detect and prevent them. Or,… you just might want to utilize some of these "little guys" to make unique beers!