• Founders Brewing Co. | Grand Rapids, MI
• Terrapin Beer Co. | Athens, GA
• Around the Horn Brewing Company | Groveland, CA
• Blackhorse Brewery | Knoxville, TN
• Crafty Bastard Brewery | Knoxville, TN
• Smoky Mountain Brewery | Knoxville, TN
• Lagunitas Brewing Company | Petaluma, CA
• Gatlinburg Brewing Company | Gatlinburg, TN
• Karl Strauss Brewing Company | San Diego, CA
• Stone Brewing | Escondido, CA
• Pretentious Beer Co. | Knoxville, TN
• Blackberry Farm Brewing | Maryville, TN
• Printshop Brewing Co. | Knoxville, TN
• Naked River Brewing Company | Chattanooga, TN
• Gypsy Circus Cider | Kingsport, TN
• Sugarlands Distilling Company | Gatlinburg, TN
• Tennessee Distilling Group | Columbia, TN
• Old Forge Distillery | Pigeon Forge, TN
• Knox Whiskey Works | Knoxville, TN
At the Brewing & Distilling Center, we are proud of all of our alumni and supportive of them in their next steps either vocationally or avocationally. It is not an unusual step for participants of our home brewing classes to continue their brewing/distilling education by enrolling and completing the Professional Brewing & Distilling Technology (PBDT) certification. A percentage of PBDT alumni start their own brewing business, some attain jobs in established breweries and distilleries and some become exceptional home brewers to the benefit and enjoyment family and friends. We are proud of all of them for what they have brought to the development of our class curricula and brewhouse projects and for their positive contributions into the communities they return to. Here are few of the professional breweries and distilleries where our graduates have successfully landed.
BDC Alumni in the Industry
Alumni Brewers & Owners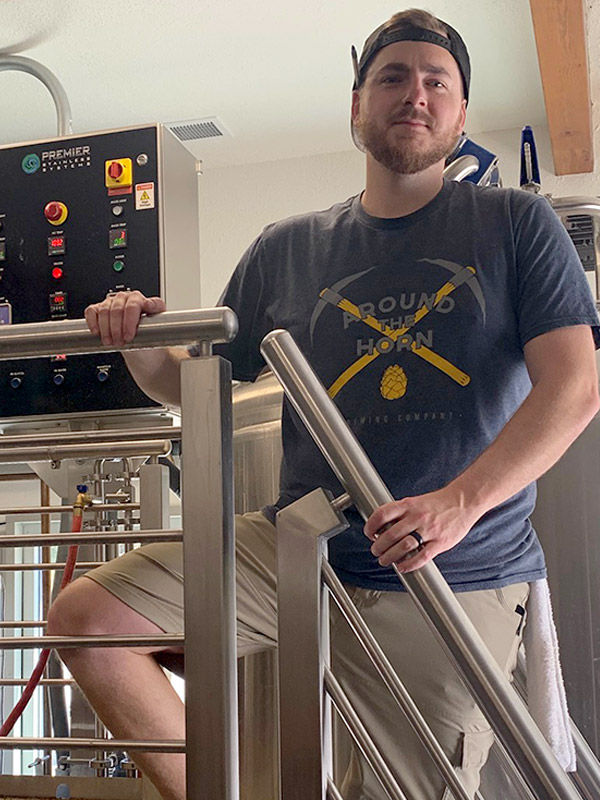 Around The Horn Brewing Company
Andrew Sabatine
Owner, Head Brewer
"The BDC was foundational in my path to opening my own brewery! From the quality instructors, to the class brew days, to the hands-on apprentice hours at local breweries; they covered all their bases. Doc and his team provided constant support and helped tailor my learning towards my brewing interests. Don't miss this opportunity to advance and/or start your career in the craft beer industry!"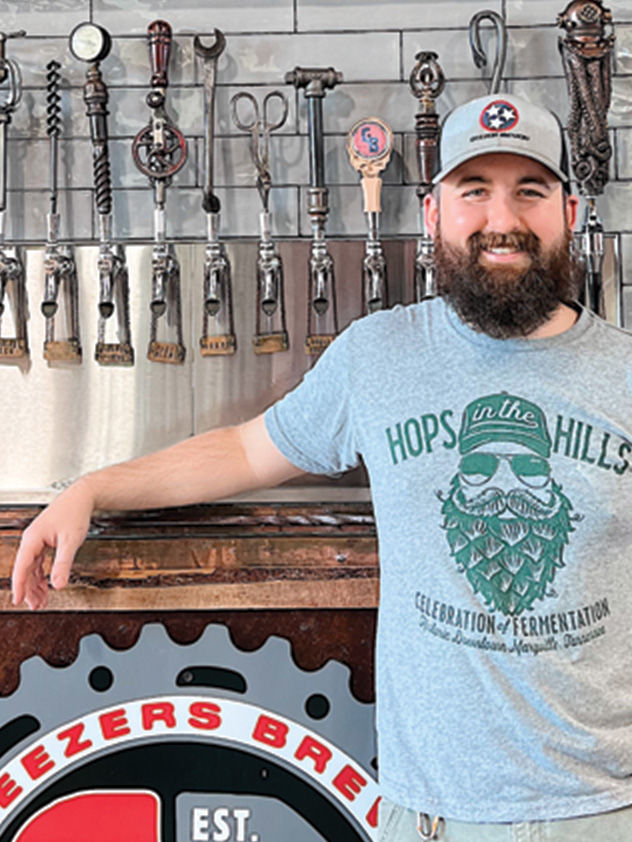 Chase Campbell
Head Brewer
"I highly recommend the BDC to anyone and everyone looking to get into the beer world. Whether they just want to take the hombrewing classes or are looking for a certificate to get into the industry as a career. I went into the program having a fairly solid knowledge base on brewing, but there was plenty that the school taught me. Within a few months of completing the course, Doc called me with a job opportunity at Smoky Mountain Brewery in Pigeon Forge. I started as the assistant there, quickly worked my way to head brewer for that location. From there I went on to Printshop for a spell, and I am currently the head brewer at Geezers Brewing Company!"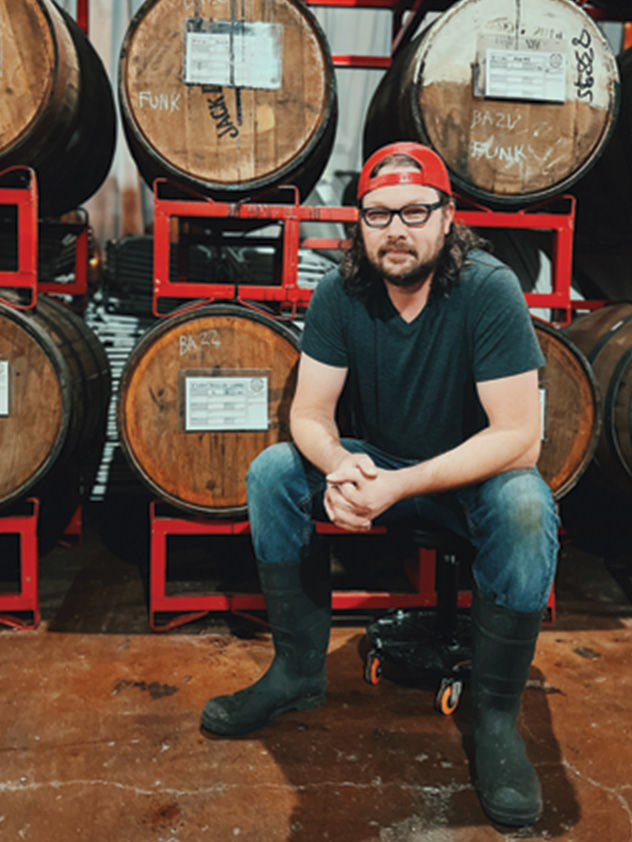 "I thoroughly enjoyed my time spent at the BDC. I came to the BDC to acquire more scientific knowledge to add to my artistic approach to professional brewing. The BDC was an experience I will never forget, I made lifelong friendships with my peers and professors that will always be a part of my brewing journey in life."
Blackberry Farm Brewing Company
Daniel Holtkamp
Packaging & Maintenance Supervisor
"I graduated from the BDC Professional Brewing & Distilling Technology certificate program and was immediately hired with a well-known Asheville, NC area brewery. Needing to get back to East Tennessee, I was then able to get a job at Blackberry Farm Brewery. The training I received at the BDC gave me a huge advantage in landing both jobs. Because of the BDC, I knew my way around a professional brew house, and I have since worked my way into a supervisory position. I would recommend anyone wanting a career in the brewing industry to attend the BDC, and let them help you reach your goals."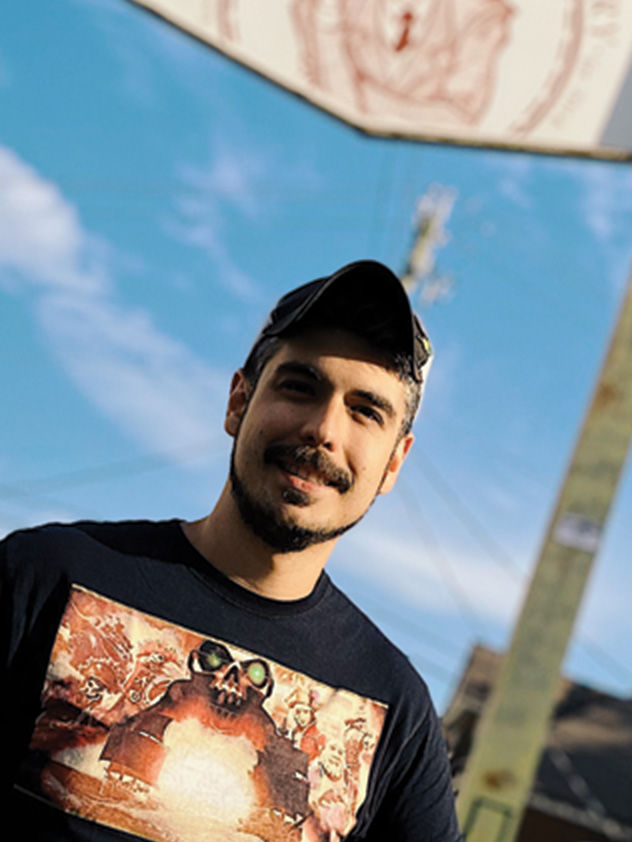 Joel Leffew
Head Brewer | Downtown
"I learned everything I need to know without a bunch of superfluous information. Classes were to the point, and everything I needed to know to walk into a brewery and do the job. I graduated in April 2019, and started working at Smoky Mtn Brewery Pigeon Forge right outta school, a position Doc helped me land almost immediately. Then, I landed at Crafty Bastard later that year, and I was just promoted to Head Brewer of Downtown in June 2021. Definitely glad I decided to attend the BDC".